Kaap Verdische Eilanden -  São Vicente
General information
SI MA BO in Creole means "like you". It is an organization dedicated to the care and protection of the local animal population based in the city of Mindelo, on the island of Sao Vicente, Cape Verde, situated off the West Coast of Africa.
The objective of SI MA BÔ is helping the cats and dogs living on the streets, especially in the poor quarters, that are often found to be hurt, traumatized or held in appalling conditions.
At the SI MA BO shelter there are ca. 90 dogs and some cats as well. Volunteers without special animal-education are welcome to help in the shelter. Walking with the dogs, grooming, cleaning, etc.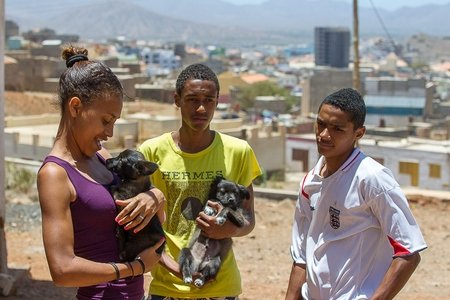 SI MA BÔ also offers treatment to, and recovery time for those animals in need of intensive care, possible victims of street accidents or from the systematic poisoning authorized by the City Council to control the canine population growth on the island.
Furthermore in the clinic many sterilisations are performed, for which help by official vets and nearly finished vet-students is very welcome.
All volunteers must be physically fit. Being abroad is not ideal if you suffer from gastrointestinal disorders, allergies and intolerances or other chronic disorders.
In addition to the direct care of animals SI MA BÔ also helps the local population of Mindelo, via educational classes, to address issues of neglect due to misunderstanding, through simple programmes on the need for anti parasite prophylaxis, adoption and sterilization.
Thus reducing and ultimately preventing the transmission of disease to human beings – a high cause of which results in the abandonment of animals.
Visa and health:
A visa is necessary, but can be obtained at the border for € 25,-. Max. stay with such a visa is 30 days. It is possible to extent the duration of the visa during your stay.
For Dutch volunteers here the form which can be used for the visa: 

Visumformulier

.

There are no vaccinations necessary. More info for Dutch volunteers: https://www.ggdreisvaccinaties.nl/land/kaapverdie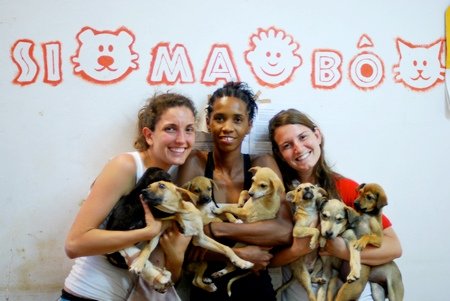 All volunteers, with and without special experience are very welcome!
This organisation is always looking for full-time or part-time volunteers, vets (experienced or recently graduated), vet-students and volunteers without special education. Volunteering on the ground in Cape Verde is an amazing experience and they accept volunteers from all over the world.
All volunteers are expressly required to be tolerant, diplomatic, and possess a cooperative spirit (both with local staff, whose contribution is indispensable, and with other volunteers). Also, volunteers must have a willingness to understand a different culture other than their own.
What you will get from SiMaBo:
Information to prepare your journey – visa, luggage, vaccinations, itinerary for island tours, etc.

Accommodation

Taxi from and to the airport

One mission out of town with our staff

Any help needed to visit Mindelo, the island of Sao Vicente, and other islands (booking of flights, ferry, and accommodation)

One person speaking English available when needed during your stay with SIMABO (almost nobody speaks English in Cape Verde)
Costs:
- Accommodation is 10 euros p.p.p.d. in apartment with bathroom and kitchen. This can be paid cash after arrival;
- Very experienced official vets who can perform at least 10 spay/neuter operations per day will get accommodation and even food for free;
- Recently graduated vets without much experience, who want to help at the clinic are paying the normal 10 euro for accommodation + 10 euros/day for materials used for exercises;
- Transfer airport/accommodation is 10 euros one-way. Distance to airport is 6 km.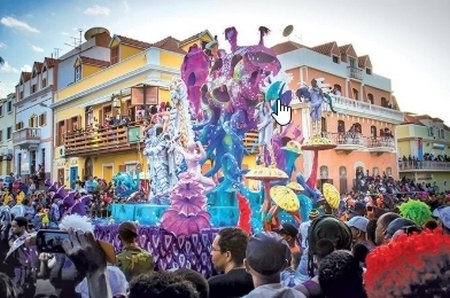 How to come to Cabo Verde?
Year around there are scheduled flights to Sal, Boa Vista and Sao Vicente.
In some countries like in The Netherlands there are charters as well.
From Eindhoven / The Netherlands TUI is flying (at this moment) 3 times a week directly to Sao Vicente.
Price depends from time of booking: from 250 / 350 euro v.v.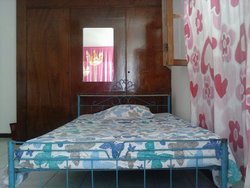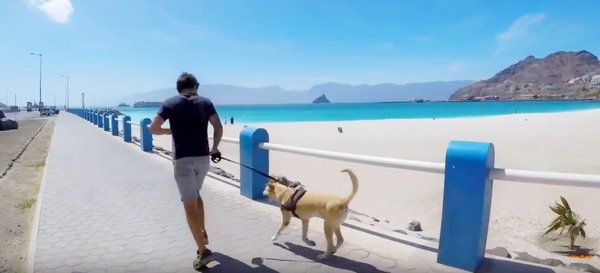 All the pictures at this page are propriety of SIMABO ONLUS and can't be reproduced without SIMABO'S written consent.
Click at the video:
[fvplayer src="http://www.simabo.org/wp-content/uploads/2017/07/19681896_409018206161184_3626604018907742208_n.mp4″ width="450″ height="320″ splash="https://dierenstages.nl/wp-content/uploads/2018/08/day-at-simabo-1.jpg"]